Even before the COVID-19 pandemic shook the fashion industry to its core, there was already one factor putting the young fashion industry under significant duress: a drastic uptick in consumer demand for sustainable fashion. The sustainable fashion movement was born as a response to the fashion industry's sordid history with the environment and advocates for an approach to manufacturing clothes in a way that minimizes the damage to the environment. This movement has picked up speed in recent years due to technological advancements, the increase in millennial and Gen-Z buyers, and rising awareness regarding the oncoming climate crisis. As Karl-Hendrik Magnus, senior partner at McKinsey & Company, puts it: "We are very convinced that, in the future, brand love and brand loyalty will very much be dependent on the sustainability attributes that a brand enables or builds with its consumers."
The need for sustainable fashion in the fast fashion era
The increasing pressure for fashion brands to adopt more sustainable practices is not unwarranted, particularly since the industry entered the era of "fast fashion". Fast fashion refers to a business model in which clothes are mass produced at a rapid rate. Fast fashion garments are often cheap and of worse quality, so consumers buy in greater quantities and have to discard the garments more often.
A UN estimate calculates that the fashion industry contributes to a whopping 10% of global carbon emissions and 20% of global waste water. The textile sector alone contributes to 6% of global greenhouse-gas emissions. The massive carbon footprint of the fashion industry can be attributed to the many complex stages in the clothing manufacturing process (Figure 1) — packaging, transport, sourcing, retail operations and even the disposal of the garments at the end of their use.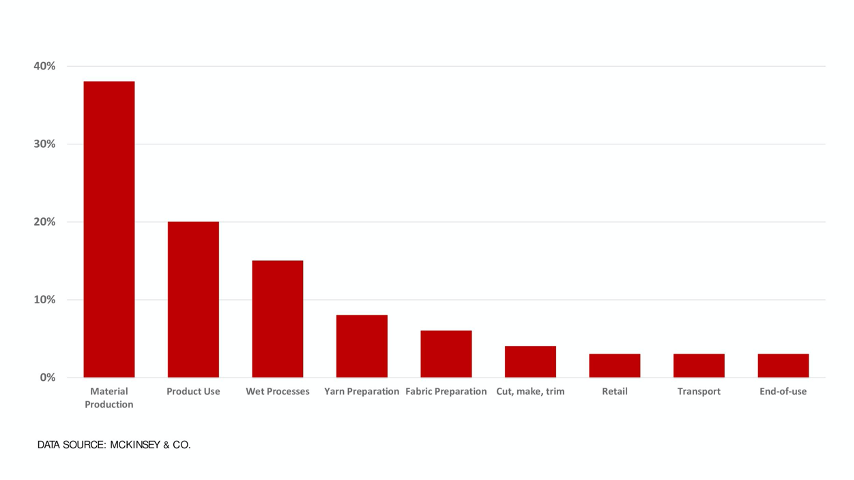 (Figure 1) Contribution of each stage of manufacturing to total industry emissions
Due to increasing awareness regarding the fashion industry's carbon footprint, consumers are coming down hard on fashion brands — especially after the COVID-19 pandemic became living proof of the consequences of environmental degradation. In a survey carried out by YouGov in Italy, 44 percent of respondents stated that the COVID-19 crisis made their fashion consumption habits more sustainable. In fact, the fashion industry has already begun to respond to changing preferences, albeit slowly. While the number of mass market products produced using sustainable materials remains quite low, a five-fold increase in these products has been registered from 2018-20 and a survey conducted by McKinsey & Company showed that executives are hoping to shift at least half of their products to more sustainable materials by 2025. All in all, there is a general consensus that the fashion industry is moving to a more sustainable model due to increasing pressure from consumers and brands must align with the values of sustainable fashionto remain competitive.
Digitalisation and innovation in fashion industry
Following the health emergency caused by the COVID-19 pandemic, many companies have had to reinvent the way they interact with the wider public. In particular, the year of 2020 was the year of real change for the fashion sector, which witnessed a clear shifting to an online market. For instance, one of the most important Chinese innovations is livestream commerce, which can reduce the gap between physical and digital fashion experience. This trend shows that, from $63 billion in 2016, the livestream revenues grew to $138 in 2020. The importance of using new technologies can also be seen from the graph (Figure 2), that shows how the share of online sales in the fashion sector follows an overall positive trend, significantly increasing its share in this industry from 2019 to 2021: in all three geographical areas considered (USA, Europe and China), the share of online sales will represent about one third of all overall sales in the fashion sector by 2021.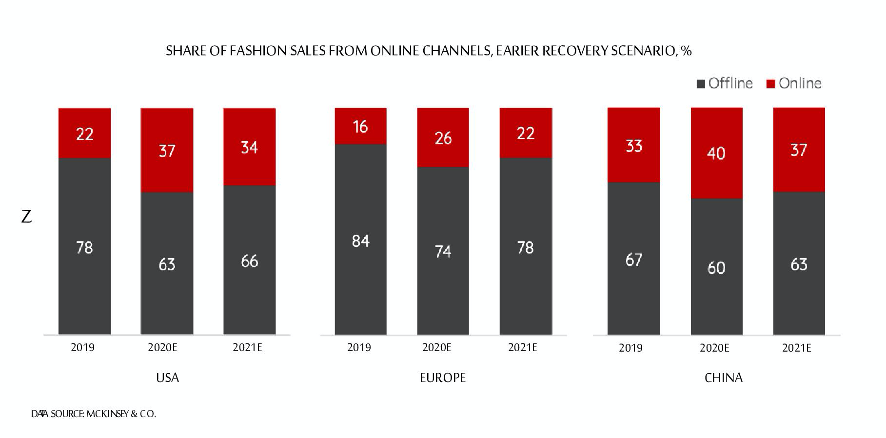 (Figure 2) The share of online fashion sales is expected to remain high in 2021
In this sector, a perfect combination of digital, innovation and sustainability is represented precisely by fashion shows. The switch to digital draws upon new additional variables to consider such as the total carbon emissions of live broadcasting. In 2011, an animated data visualisation of the BBC's carbon footprint, created by Carbon Visuals (now known as Real World Visuals), determined that one hour of broadcast-ready production, approximately corresponds to a real-time emission of 8.02 tonnes of CO2.
Additionally, the world of fashion innovation can also be seen from another point of view: production of clothing. In fact, there are many companies that apply innovative methods in the development of their products and one of these is Aquafil, with its brand Econyl. Its aim is to produce regenerated nylon, with ocean and landfill waste, therefore creating an entirely new product that is being utilized by many big companies such as Adidas and Levi's.
Sharing economy in the fashion industry
Nowadays, many industries have had to rethink the way they offer their products, due to technological changes or customer requests. Generally, we talk about the "sharing economy" when assets owned by members of a network can be temporarily used by other members, connected thanks to an online platform.
With reference to the fashion industry, established brands should take into consideration rapidly expanding fashion-tech platforms. The graph (Figure 3) clearly shows the predicted growth of secondhand apparel market value worldwide in the next few years, reaching an expected value of $64 billion in 2024.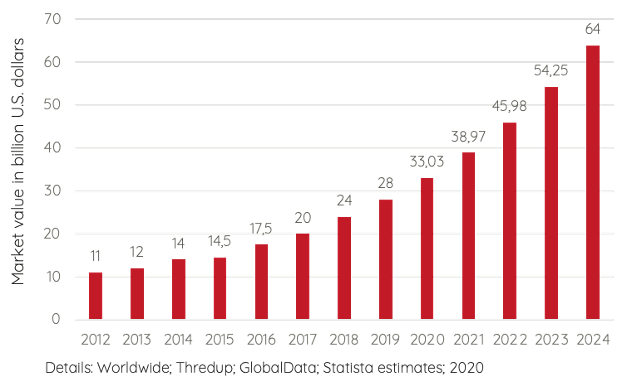 (Figure 3) Secondhand apparel market value worldwide from 2012 to 2024 (billion of dollars)
Today physical shops are not essential anymore. Customers have shifted to online shopping, especially through social media such as Instagram. Also worth noticing is that the youngsters have been able to embrace second-handed luxury products thanks to re-commerce platforms. In this way, high-quality products have the possibility to enter the circular economy.
As the graph below shows (Figure 4), the online secondhand market is predicted to grow around 69% between 2019 and 2021, while the traditional retail sector is supposed to decrease by 15%.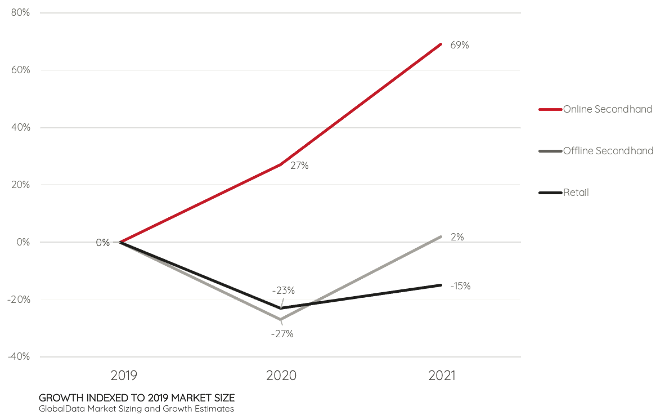 (Figure 4) Secondhand market
Around 40% of consumers have tried renting clothes at least once in their lifetime (Figure 5), particularly in developing countries such as India, Brazil and China. Whereas, in Western countries, customers present a lower percentage but there is a positive expectation about their future behaviour regarding fashion rental.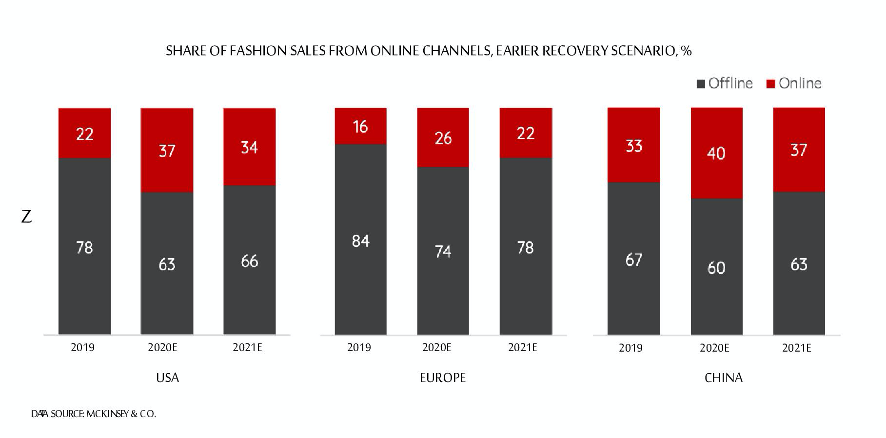 (Figure 5) Clothing rental is expected to increase, particularly in developing countries
The spread of this new way of business can be explained by the many advantages consumers can benefit from, such as:
Reducing the items of clothes thrown away every year
Decreasing expenses on clothes, since usually renting price is between 10% to 20% of the original price
Increasing garments in the wardrobe without effectively owning them
After analyzing the various trends in the fashion market, it is clear that digitalization, sustainability and innovation represent a great opportunity for companies operating in the sector. The main challenges that arise in entering the current fashion market are:
How do I develop a sustainable business in production methods?
How do I deal with the various problems related to switching to the online market?
Can the model adopted by the sharing economy represent a barrier to entry?
J7, thanks to its young talents, could represent the answer to all these questions through its innovative approach, data-driven mindset and drive for sustainability. In fact, many young people are deeply passionate about and invested in the issue of sustainability and about the Corporate Social Responsibility of companies. Furthermore, our digital skills are also outstanding, amplified by the data-driven mentality that distinguishes the new generations. Therefore, we can offer our clients strategic advice and tips that will enable them to make a smooth transition to a more sustainable business model.