The evolution of our environment, including increasing digitalization, is leading to a need for organizational change within companies. In that context, we are witnessing the emergence of the "New Ways of Working" (NWoW), among which "Smart working". This one enables people to choose when, where and how they work. The 2018 Global Talent Trends study by Mercer revealed 51% of employees want their company to offer more flexible work options than they do today.
To what extent does smart working improve business activity?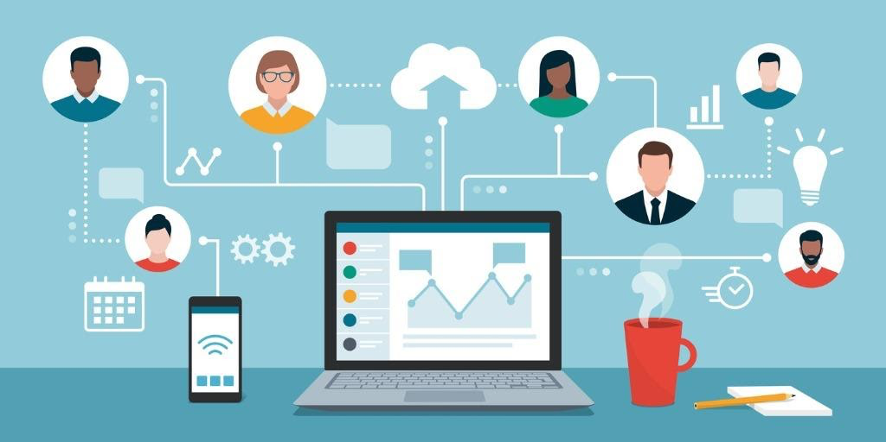 What is this new way of working based on?
First, it is based on flexibility. As a company, it means that you need to remove the constraints of time and place of work for your employees. They can work outside their workplace and with a flexible time schedule. The only prerequisite for employees is to agree with their employers on a couple of goals and a defined period of time to achieve them. Here, results take precedence over workplace presence during particular hours.
To adopt smart working, you can't go without the key enabler of technology. Digitalization is what allows teleworking and remote communications. Thus, the employees can do much of their work from a variety of locations.
For example, The company Vodafone has experienced Smart working.
Who is leading on the digital employee experience ? – Mercer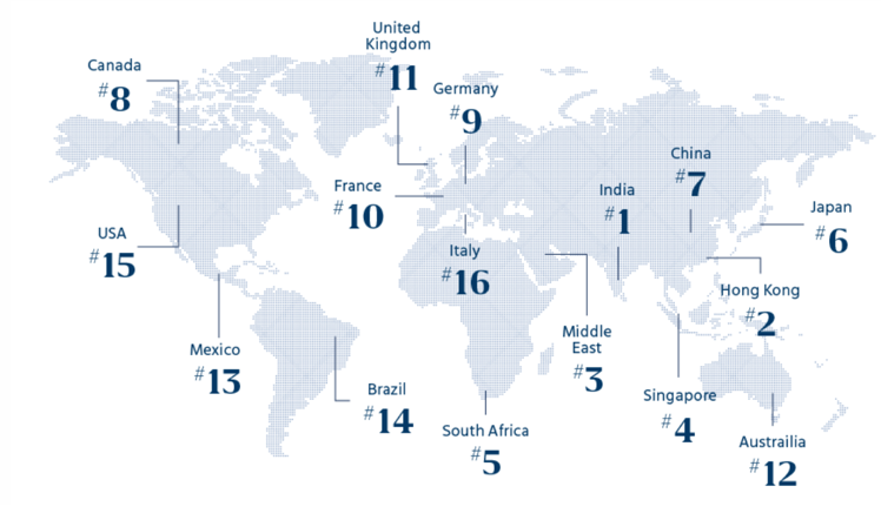 Within the office itself, choosing smart working suppose reinventing the workplace by creating different areas such as various size meetings rooms, shared spaces, areas to make phone calls, café room, rest room etc. It will help employees to work freely and easily with others.
The kind of workspace of a smart working company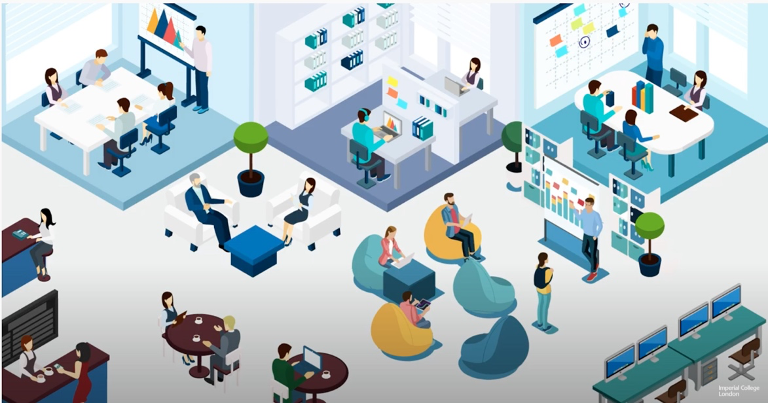 The advantages for both employees and the company to adopt these New Ways of Working
For employees, more flexibility can help them improve their work-life balance. In fact, the desire of employees to succeed professionally can push them to set aside their own well-being. With more free-time, they are able to achieve personal growth by spending more time with their families or participating to outside-of-work activities. Besides, daily stress is reduced: no waste of time in transport, no pressure at work.
As employees enjoy more responsibilities and independence, they often become more committed and involved, which has a positive impact on their productivity and thus, on the activity of the company. Moreover, adopting smart working gives to the company a modern and agile image, attracting the millennials.
Why is there still reluctance?
For the employees, the danger of their professional life going beyond their personal one is still real. That's why the law adapts to this New Way of Working – right to disconnect in France.
For the employers, implementing smart working can't go without blindly trusting their employees. Smart working requires the development of a culture of trust.
Do companies trust their employees to work flexibly ? - Mercer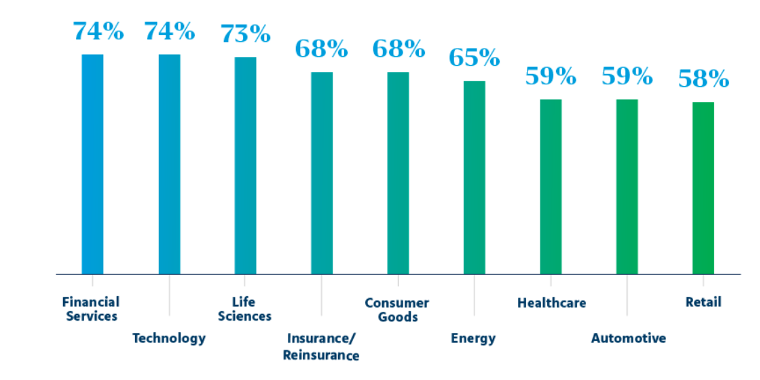 The MERCER STUDY also revealed 94% of HR have concerns on this new trend concerning the ability to apply fairly to all employees, the impact on teamwork and face-to-face collaboration, the ability to measure and reward contribution and finally the impact on results.
All in all, smart working appears as the working method of today and tomorrow that could significantly improve the satisfaction of employees and thus, their productivity. It seems that every company should jump on this trend for its own sake and the one of its employees. Nevertheless, this implementation should not leave out the senior ones and should integrate all of the employees.
How can the J7 network can help you companies in in implementing smart working ?
The J7 is an organization that reunites 7 Junior-Enterprises among the best in Europe. We offer different services in consultancy : marketing, engineering, strategy, IT and CSR. We can help you improve your business activity through providing you a consulting service that can help you implement these News Way of Working within your company.
Calling on J7 means calling on a young and dynamic team, all the more capable of understanding the new key issue of digitalization. Our innovative mindset can be a boon for your company.
Don't hesitate to contact the J7 – Junior Seven for any further questions, we will be happy to help !